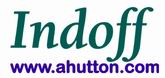 Indoff selling Nationwide

860-632-2026
860-632-2028 Fax
ahutton@ahutton.com
We keep these blanks in stock for a major manufacturer of conference room cabinets, If you make conference room cabinets and need sheared to size steel skins with a quality dry erase surface to compete with porcelain steel then give us a call.
OEM steel blanks Dry erase whiteboards that are magnetic!
MarkaSteel MG
The Alternate to Porcelain Steel
24 gauge final thickness of .024 +-.002
Pricing below all includes protective Film applied over surface..........
Key Benefits
Available in 24 gauge only ..... other gauges must be ordered in 40,000# lots
In use by major manufacturers as a cost effective alternate to ceramic & porcelain steel boards
back side has a rust preventative coating
very good erasability with current version
2 years of field testing with no failures
2T or better bend radius. Can even take a very small amount of drawing
pieces can be sheared to custom size - call for pricing -----
Marker Characteristics: excellent for Dry erase, Wet Erase and a high Permanent Marker resistance
alcohol and Expo cleaner are recommended
this material is dye sublimatable - we can print on it in full color!
Technical: Roll coated on Coil Thermal Cured Polyester Based .0005" clear coat with marker characteristics all the way thru. (there is no thin surface enhancer (such as wax or temporary surface coating to quickly wear away). Clear coat is appliance grade for both hardness, scratch resistance and durability. Clear coat is over a white base coat.
Gloss is 85-92 at 60 degrees by instruments but is subjectively less due to 55 gloss basecoat
FOB Midwest or SC
approximately 1 pound per sq ft
This is a high volume product with best pricing only available in certain standard sizes or in large cut lots based on 350 sheets
Pricing Retail => subject to volume and dealer discounts